If it's an electrical or mechanical item we will most likely take it! (just not televisions or glass screen (CRT/TUBE computer monitors!)
ABSOLUTELY No CRT (Glass screen / tube televisions /Projection) Tube televisions/ Tube monitors as shown below in this photo.

Items that will we will NOT accept: **(Updated September 2022)**


We DO NOT accept: Paints, acids, solvents, chemicals wet or dry, styrofoam, cardboard, or paper. (nothing that leaks or is toxic)
Please recycle paper and cardboard through curbside recycling and chemicals and batteries at county/city sponsored toxic cleanup days.
NO electronics in wood cabinets; No Furniture (we do take solid metal bed frames), No Garbage! Computer manuals and books are fine, we can recycle them.

No CRT/Tube type, glass screen, square monitors (aka the heavy old kind) **Due to frequent abuse this policy is being reinforced*

* No Printers and Copiers (home or office)

* No Televisions of any type ( This is due to massive drop off abuse.


Drop offs are available 7 days a week 7 am to 9 pm.
(It is NOT necessary to call ahead or e-mail before dropping off items – Feel free to leave items in near garage door or on the side sidewalk for collection) Look for the LCC sticker on the garage. This is a residential drop off location, but there is ample space for accommodating most items.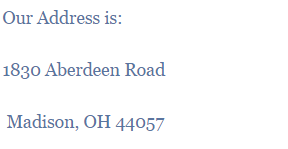 All usable items are refurbished and donated to local organizations and individuals for charity, not sold. During 2015-2019, over 40 computers were assembled from donated items and were given to random people who could not afford to buy a computer on their own. Not all donated equipment is usable, therefore we save what is usable and build computers when we gather enough to assemble a complete system. This effort is done on spare time. Thank You to all those who have recycled.